by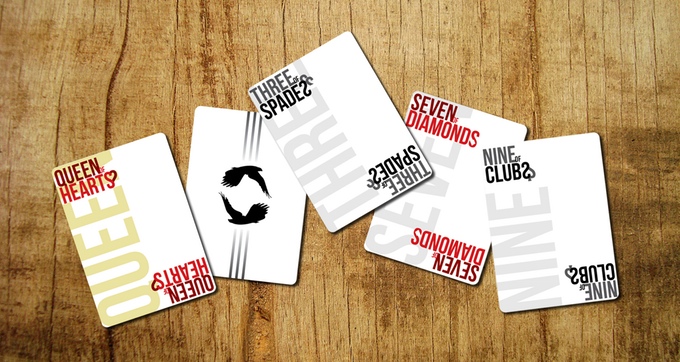 This deck is described on their Kickstarter page as:  
"Hawk Playing Cards, a set that aims to use text and subtle icons to create a deck with impact and freshness. Every measurement is to precision to in order all cards are uniform, all cards have extreme attention to detail. After all, a card designed to be easy to read, should be easy on the eye."
Hawk Playing Cards – The Written Edition – Typography. On Kickstarter now.
Oh. Dear. Lordy. Well, it has finally come to pass. I am about to write a review that the designer of these cards ain't gonna wanna read….. It's not that the 'designs' aren't great. The way the wording is positioned and the colours that are used is great – very 'designy' – but, well… that's it. As far as I am concerned. The Hawk Playing Cards by UK based Luke Wadey just don't cut it with me. Let me explain…… First of all. Here is the graphic of the suits….
It's one of those Facebook post type things – 'When You See It'……. Can you see it? Ok, I'll tell you. The Spades and the Clubs. The pips are mixed up. Here are the real actual Spades and Clubs…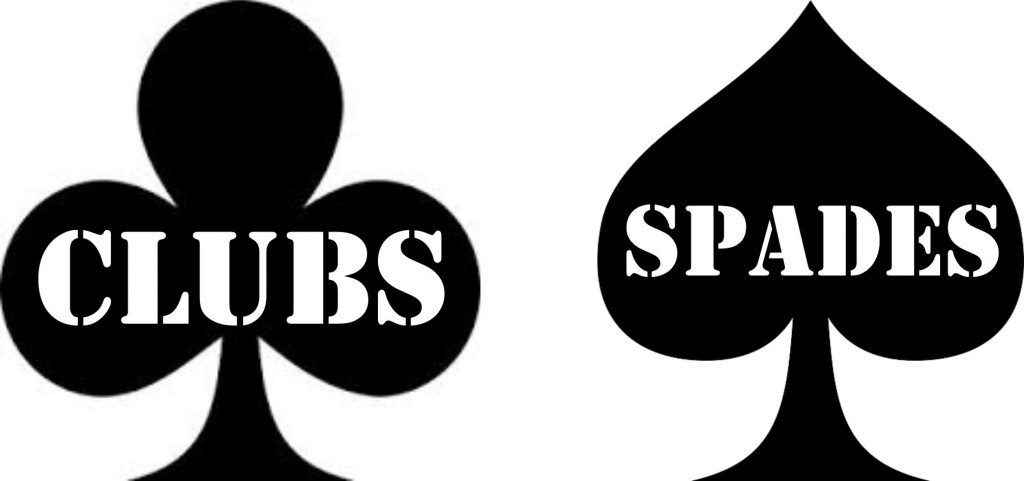 …and here's how the designer has them on this deck of cards….

Which is all wrong. As anyone who has ever lifted a deck of cards will know. I am absolutely certain that many of you who come onto this site as complete novices at least have a good grasp of what the suits should look like…. Don't get me wrong. I like the idea of this. Using the last 'S' of each word to replicate the suit that the card represents – it's a good idea and I've never seen it done before. But, jeepers creepers, get it right…!!
Another gripe here is that these cards are completely and totally (and I mean completely and totally) unplayable-with. Imagine holding these in your hands as a 'hand' in a fan. You'd need to have them open to practically the whole width of the card just to know what they were. Par exemplar….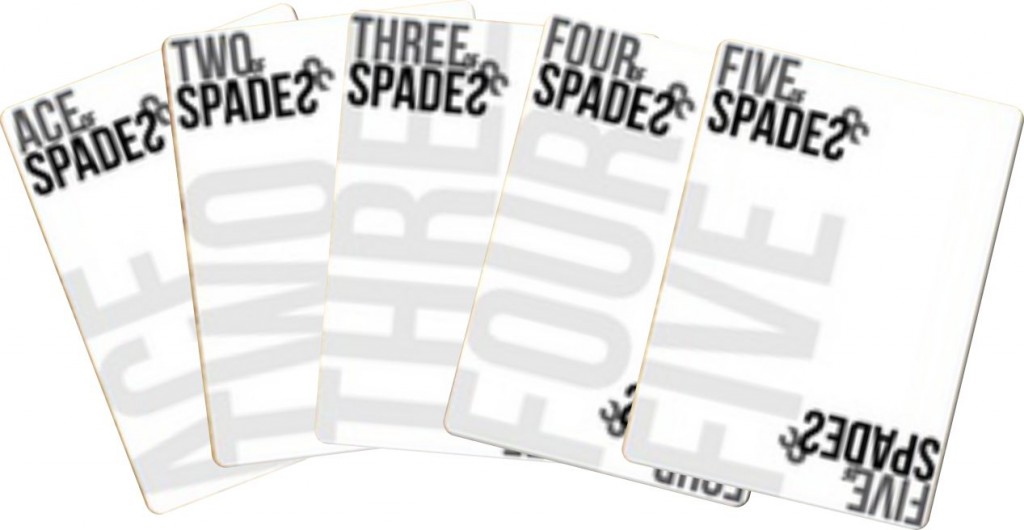 As a 'playing' deck this is simply no good. As a collecting deck, forget it. I've seen and reviewed many different decks, and I have many, many, MANY more that I want to review. Good decks. Great decks. Decks that are either 'playing with' decks or 'looking at' decks. These are neither.
Potentially, this could have been something. The writing could have been down the side of the card, smaller and more readable. The suits could have been right. Sorry, SHOULD have been right. I could actually see this, if the designer went back to the drawing board and made the changes that needed changing, being a successful Kickstarter project. But as it is, I doubt very much whether he sees even the full paltry £750 that he is looking for – despite what his friends and family come onboard with.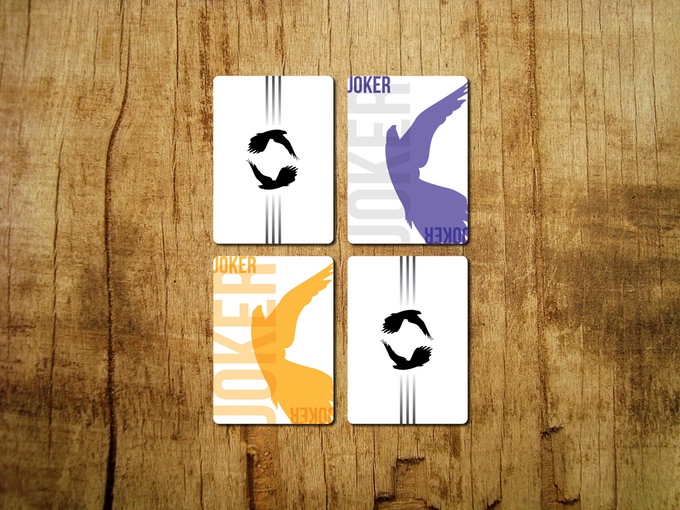 It's a true shame about this. But I absolutely for the first ever time have felt that I had to leave a review that was not in the least bit favourable. And it's not sitting well with me. But it had to be done. I can't even go into all the designer's 'spiel' on the Kickstarter project page because it's clearly made-up nonsense.
Please, designers, don't decide to design a deck of playing cards without even knowing what they are all about. What they are for. What people may want or expect from them. Because THIS is what will happen.
---
If on the other hand you'd like to check out an amazing deck currently on Kickstarter, then click on this link to see the TeaTime Silhouette Playing Cards. Now THESE are fantastic…!!!!
Any comments or questions are always welcome. Please just use the box below. Thank you for reading :)



by