by

The minute I saw the Captive Souls deck on Kickstarter I KNEW I had to do a write-up on it. The creators of this deck, Holly Richards and Josh Smith, hope to not only help raise awareness of animal welfare by getting these cards into your hands, but also to raise money for Born Free in the process, to help with their fight against animal suffering. They will be donating 50% of the sale price to the foundation that works "throughout the world to stop individual wild animal suffering and protect threatened species in the wild."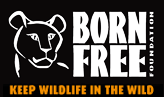 "I'm not no animal
Though I am to you
I'm not no crocodile
Like the one in Dublin Zoo
Who lived in a cage
the length and breadth of his body
With a window which people would look through
And throw coins on his back to taunt him
'though he couldn't move
Even if he wanted to….."
Sinead O'Connor's song 'Red Football'. This is fact. I was there. In Dublin Zoo in about 1980. We went with our class to Dublin for a school day-trip and one of the venues was the zoo. We all honestly thought that the crocodile was plastic. Because he didn't move. We didn't realise that this was because he COULDN'T move. And there was an open window at the top of the glass and yes, his back was covered in coins. Once I realised – years later – that he was actually real the thought of it broke my heart. It still does to this day. I've never been back to that zoo.
The plan is for this deck to incorporate images of various animals, whether it is endangered animals or animals being forced to live in unspeakable conditions for the entertainment or otherwise of humans. These illustrations will be hand-drawn in black and white, created with dip pen and ink.
What is unique about this deck is the fact that, at the time of writing this, only 4 drawings have been completed (see the image at the top of this write-up). This may strike some of you as odd – how can we be asked to buy something that we haven't seen? But really, just look at the illustrations already completed, and the process of drawing them. You KNOW that this is going to be one amazing deck. I can understand the creators Holly and Josh wanting to get this project out there now instead of waiting until the deck is complete. This is a situation that needs to be brought to attention and dealt with ASAP. There is no point in waiting. You can help by pledging for a deck or two. Just click over the Kickstarter project page – free delivery in the UK.
We've all seen the news coverage of the killing of Harambe the gorilla. Whatever the rights or wrongs of the situation, whether the mother was at fault, the zoo, or even the child himself, one thing is for certain – Harambe was blameless. But he is the one who paid with his life.

Cecil the lion was lured out of a sanctuary in Zimbabwe and killed by an American dentist called Walter Palmer for no reason other than it made him feel like a big man. This story rightly gained world wide disgust and revulsion.
For elephants in captivity the pain and torture can go on for many lonely years. Hanako was transfered to a Japanese zoo from Thailand in 1949. From her arrival to the time of her death in May 2016 she didn't see another elephant. A campaign to secure better conditions for her gained 470,000 signatures, but she died before any changes could be implemented.
Tilikum is the largest Orca (Killer Whale) in captivity. His 'home' is the ever popular Seaworld in Florida. He was captured at 2 years old in 1983 and has been in captivity ever since. An animal that 'should' have the run of miles and miles of ocean has been crammed into basically an oversized swimming pool. Naturally, this has resulted in him becoming over stressed and therefore aggressive. 3 people have died as a result of his emotional state. His dorsal fin (the fin on the back – think of Jaws) has collapsed, which is a glaringly clear indication of his mental and physical health.
These are just 4 examples of the mistreatment and suffering of animals at the hands of humans. Trust me, Holly and Josh will (unfortunately) have NO PROBLEM coming up with another 48 to fill the deck. But they have come up with the brilliant idea that their backers should be able to suggest some ideas. Personally, I would have way too many suggestions on what should be on the cards.
The plan is to have these cards printed on high quality linen stock by NoirArts/NPCC of 'Asylum', 'Back to the Asylum' and 'Branle' fame. The pips will be printed in metallic ink and the tucks will have foil stamping. So why not get your name down for a deck of cards that not only displays incredibly talented drawings, but also helps to raise awareness and funds for probably one of the best causes on the planet – the preservation and welfare of our fellow creatures. Click on over to the Kickstarter project page and grab yourself a deck or two. 
---
** Update – A new addition to the deck is the 10 of Clubs – the Mighty Polar Bear, as suggested by one of the backers of the deck. **
---
"Sentience is the capacity to feel, perceive, or experience subjectively. Eighteenth-century philosophers used the concept to distinguish the ability to think (reason) from the ability to feel (sentience). In modern Western philosophy, sentience is the ability to experience sensations (known in philosophy of mind as "qualia"). In Eastern philosophy, sentience is a metaphysical quality of all things that requires respect and care. The concept is central to the philosophy of animal rights, because sentience is necessary for the ability to suffer, and thus is held to confer certain rights." – Source: Wikipedia
---
Thanks for reading, please 'share' using any of the social media buttons below. As usual please feel free to comment or ask questions. In fact – why not make some suggestions for what you'd like to see featured in the deck….? 
---




by