by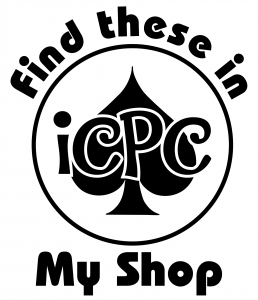 Back in 2015 (10th of March to be precise) 1568 'backers' clubbed together to raise $81,204 USD because they wanted to see the Leonardo Playing Cards in production. That – for those of you who haven't yet heard of it – is what Kickstarter is all about. All of us, getting together to help someone we believe in, raise money for something that they want to be able to make a reality. One of the biggest Kickstarter playing card success stories, Leonardo, by French artist Dent-de-Lion du Midi, is an absolute gem of a deck, completely jam-packed with artwork inspired by the great Leonardo Da Vinci.
I say 'inspired by' because although the original artwork is Da Vinci's, the reworking done by Dent-de-Lion is truly exceptional and incredibly unique. While other designers simply 'copy' the work of Da Vinci and print it onto playing cards, Dent-de-Lion took each portrait and modified it so that it became the two-sided court cards that we have come to expect. This in itself is worthy of acclaim, especially when you look at the minute detail in each and every card.
To give this some perspective, the Kickstarter project was launched with a target of $18,750 USD in mind. The designer at first planned to get the deck printed by the United States Playing Card Company (makers of the much-loved Bicycle, Bee, Hoyle, Aviator, Tally-Ho etc. decks) and set a target of $50,000 with which to achieve this. Well, you don't need a calculator to see that this deck exceeded all expectations – I think even the creator was very pleasantly surprised!!! However, he decided in the end to get the decks printed by Legends Playing Card Co. who's quality is on a par with the All-American stalwart.
Not only is each and every court (face) card a work of art in itself, even the very pip (number) cards have such amazing detail that they themselves are truly magnificent. Even the background to each card is different – some are light, some are dark, some are in between, and they all have faint indecipherable ancient script writing in the backgrounds. Basically, every card has been created from scratch. The numbers, pips, colours. Every aspect.
And THIS, my dear beloved readers, is how you manage to get 1568 people to part with $81,204 of their hard earned cash. 
Anyone can design a deck of playing cards. Heck, believe me, people are ALWAYS designing decks of playing cards. But only a few can actually 'create' a deck of playing cards. That we want. And that we're willing to pay for.
I'm not talking about your everyday run of the mill playing cards that you buy at the shops for little more than the cost of a pint of milk. Take them home, open them and good luck with even trying to shuffle them with a touch of decorum, never mind dealing them out and playing with them for a night's entertainment!! But sometimes, we all need that little bit of class in our lives. And this deck – even if it's "only for the one wee hand every now and then" – will definitely bring that class to your poker table.
There are 3 versions of this deck – the Gold, Silver, and Limited Edition Platinum. Each one is amazing in itself. I'm lucky enough to have the Gold and Silver decks as well as one each of the Gold and Silver uncut sheets (heading to the framers this very week, I kid you not!) And I also have a very few spare decks that I'm selling on this site now. Click HERE to get yours.
Why not have a look at the original Kickstarter page for the Leonardo Playing Cards. Don't forget, they've already been funded and printed by LPCC and you can get yourself a deck or two right here.
Any questions or comments are always welcome, please just use the box below. And please do share this post to your social media site using the buttons below. Thanks for reading :):):)




by