by

by Jyl, Wed 13th Feb 2019
Such a simple idea that grabbed me by the scruff of the neck and gave me a darn good shaking!! Double Cards are currently on Kickstarter and I'd highly recommend you pledge for a deck or two, before the campaign ends on 25th March 2019.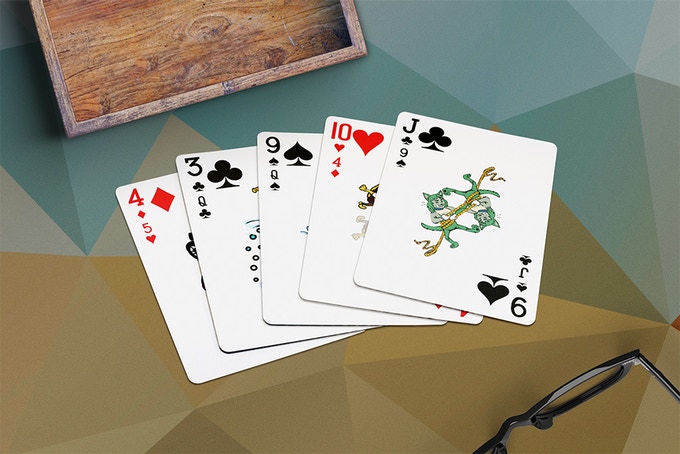 While each card in traditional decks have simply one identity, the cards in the Double Cards deck have two, giving the player the choice between which one best suits their individual hand. It's so simple but bloody genius! Each corner has one large pip with the alternative showing underneath, and the diagonal corner has them the other way round, so all you have to do is turn your card upside down so you know which one you're using.
I'm already thinking of how this can affect my regular poker nights, and I can't wait for the campaign to be funded and I get my deck.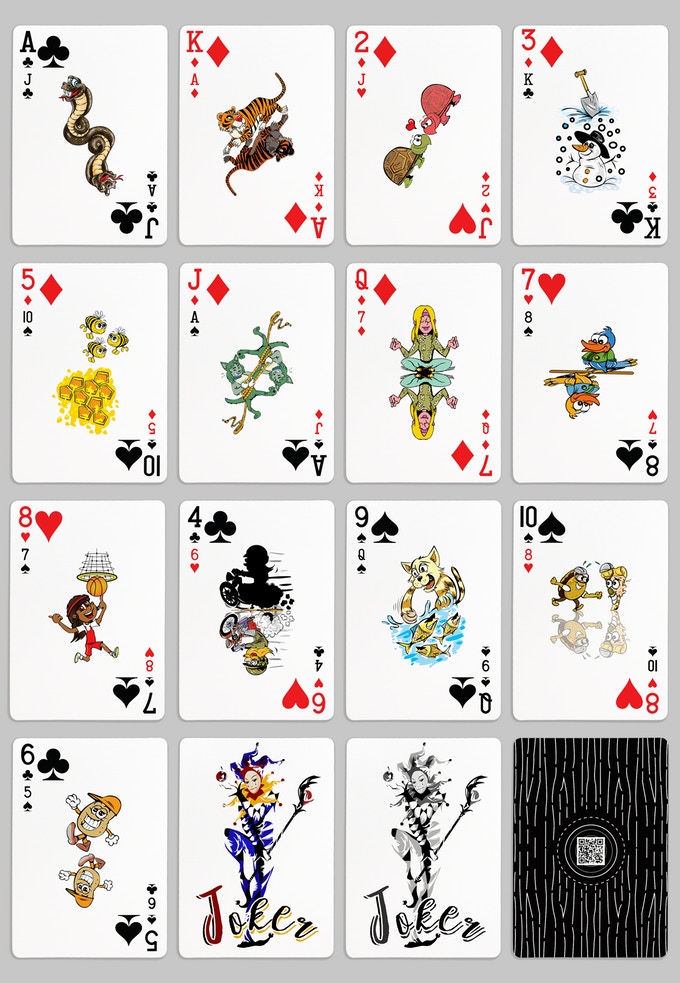 There are some issues however with this deck that would unfortunately make me worry as to whether it would actually get funded or not. The main problem, and this is HUGE for playing card enthusiasts, is that the creator hasn't named their printer. The reason for this is because they want each and every deck to have a unique combination of identities per card. This being the case, printers such as USPCC or Cartamundi would not agree to print these one-of-a-kind decks – they're wanting to do a print run of one design, usually with a minimum quantity of well over just one. The only other option is to have the decks printed using a smaller printing company, one that would very likely not be using quality playing card stock. When this happens it negatively affects the playing quality and therefore the enjoyment of the game.
I hope that they reconsider, because after all, who cares whether their deck is exactly the same as Joe Bloggs' from across the world? Not me. I'd much rather have a great quality deck that's just the same as everyone else's.
What are your thoughts on this deck? Would you like to add it to your deck collection? As always, feel free to leave a comment or ask a question below.





by