by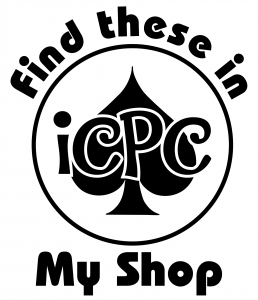 I was really excited to have gotten in the Kickstarter funding for Jackson Robinson's Emerald Tally-Ho Limited Edition playing cards, and the Display decks too. Why? Well, because it reached it's full funding goal within a staggering 2 MINUTES of going live on Kickstarter!! The listing in May 2015 only lasted 10 days and so many people were left disappointed. Having said that, 417 backers raised a total of $35,210 USD to get the deck produced – much more than the $15,000 USD funding goal that Jackson Robinson had set. I wasn't lucky enough to get a hold of the Silver or Legacy Editions, but I was happy with the ones I did get. Jackson Robinson is one of THOSE designers.
The Tally-Ho brand from the United States Playing Card Company is over 100 years old, so this could be why you may be thinking that it looks familiar. USPCC don't just produce the Bicycle brand. There's also Bee (casino grade cards) Aviator, Hoyle, and of course Tally-Ho among others. Jackson Robinson had already successfully designed and funded his Scarlett Tally-Ho deck when he decided to have a go at designing the Emerald decks, the second in his limited edition Tally-Ho series. Although the general feel is familiar from the Scarlett deck, the backs design has evolved for the Emerald deck, yet still in keeping with the fundamental Tally-Ho properties.
Only 700 decks were printed of the Emerald Tally-Ho's, with 200 of the Silver Emerald's and a mere 50 of the Legacy Edition. All this goes to make these decks rare and therefore desirable. A collector's dream. For example, The Scarlett Edition decks are being sold for upwards of $175 online, and the Emerald's are going for over $65 per deck. That's not a bad wee profit considering that each of these decks were on for Kickstarter for $20…..




by