by

You may well remember from a wee while ago, I wrote a review about a deck of cards by UK designer Luke Wadey, called Hawk Playing Cards. I admit that the review was undeservedly less than favourable, but Luke contacted me after reading it, and very graciously accepted what I had to say and vowed to come back bigger and better. Well, he's only gone and bloody done it! Grid Series One – Typographic Playing Cards by Luke Wadey are on Kickstarter until 23rd May 2017, and they look amazing. It has already reached £810 of a £2000 goal within the first day alone – no mean feat.
Luke has gone right back to the drawing board (a short trip, since he's a graphic designer) and essentially reinvented the playing card. Described as "minimal and restrictive" this deck is also paradoxically jam-packed with detail, meaning each card can be read whichever way you're holding them, with each way being different – it's all so very, very clever.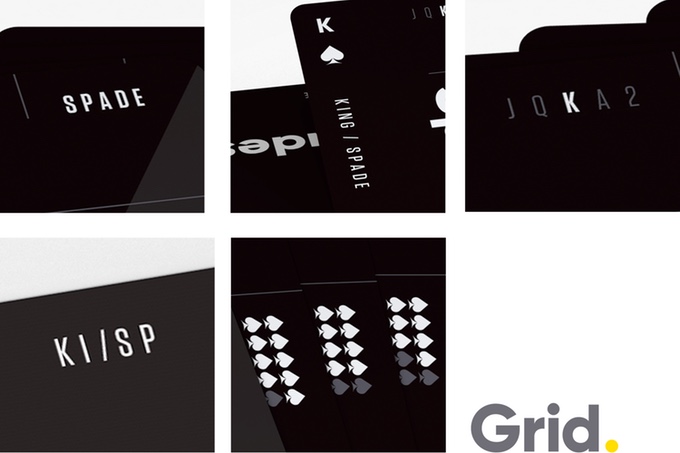 The deck uses the 'International Typographic Style', a design style which originated in Russia, the Netherlands, and Germany in the 1920's, and was further developed in Switzerland in the 1940's and 50's. Specifically designed to emphasise cleanliness, readability and objectivity, this ensures that the cards have a fresh, neoteric, and contemporary look.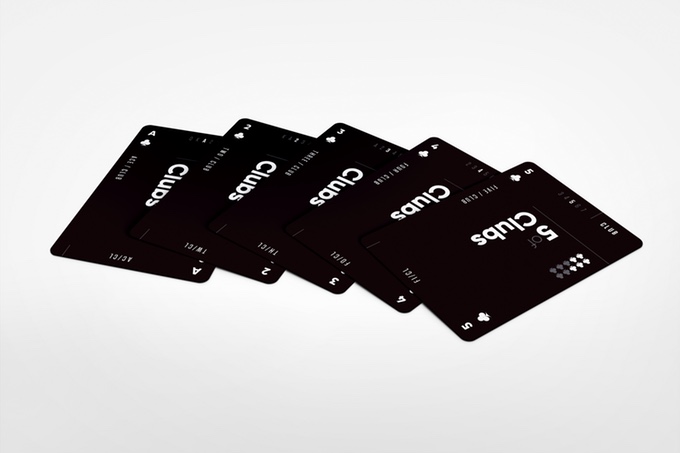 We still have the traditional red and black suits – shweet – which Luke mixes up with simple wording, abbreviations, and shorthand, so we are never in any doubt as to what each card is. The tuck box and backs are simply grey and yellow, and the whole thing just bloody works. And Joker collectors won't be disappointed either… check this out…
Ok, I admit, it might not be a deck for a flourisher or a magician, but collectors will go ga-ga over this deck. I'm already in for a couple and I'm looking forward to getting them, which Luke reckons will be around the end of this Summer. Oh, and each backer will also get a certificate of gratitude and ownership of each deck. Nice touch. Since this is the first in a series of three decks, I'm eagerly awaiting the other two Kickstarter campaigns. Great stuff Luke. All the best with your campaign :)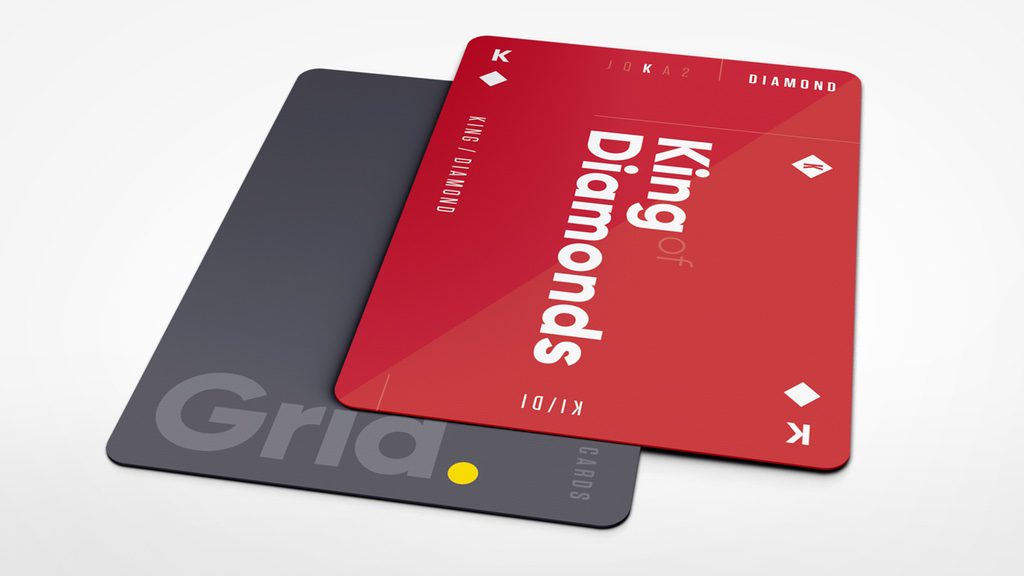 ---
Any thoughts or questions? Just use the box below, and of course feel free to share this post on your social media by using any of the buttons. Thanks for reading!
---




by