by

In This Together – A Deck to Help Those In Need. LIVE on Kickstarter NOW.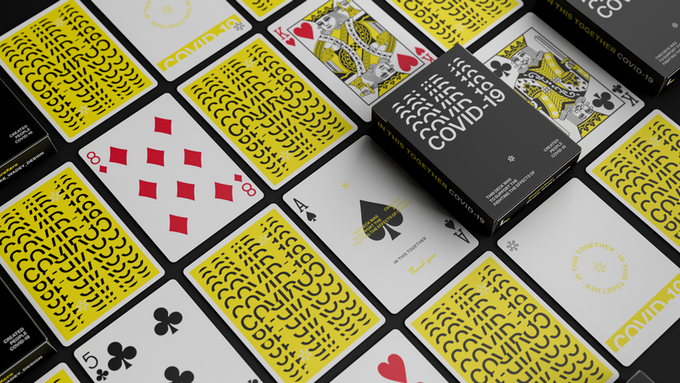 In this terrifying and uncertain time, it's good to know that there are people out there who are not just thinking of themselves, but of what they can do to help their fellow human beings.
Luke Wadey is the designer of many successful playing card decks, already funded on Kickstarter, and this time around he has one thing in his mind – to use his artistic talent to help those affected by the horror that is COVID-19, or Coronavirus. People are dying, loved ones are in isolation, hugs are banned and the whole world is being told to #stayathome. Frontline medical staff are putting their lives at risk to HELP US ALL. Let's unite and help them to help us.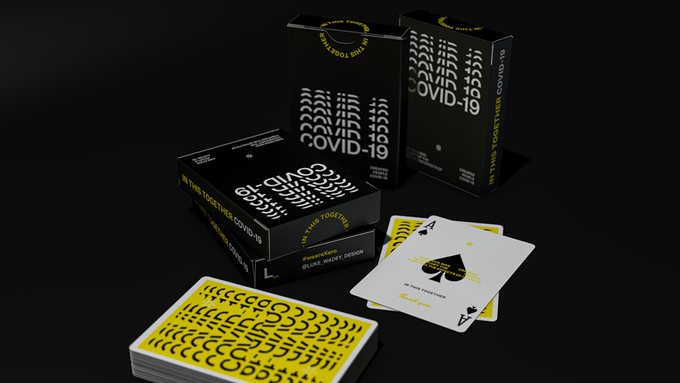 A much-needed vaccine is being heavily researched, but in the meantime ventilators are being taken from the over 65's to be given to younger victims who stand a better chance of surviving, and medics are running out of essential supplies such as face masks, gloves, aprons, and visors. Luke has designed this deck to not only raise awareness about this world-wide pandemic that WILL affect each and every single one of us at some stage, but also to raise money to help those fighting this disease on our behalf, and those across the globe who so desperately need financial support after this disease has destroyed their lives.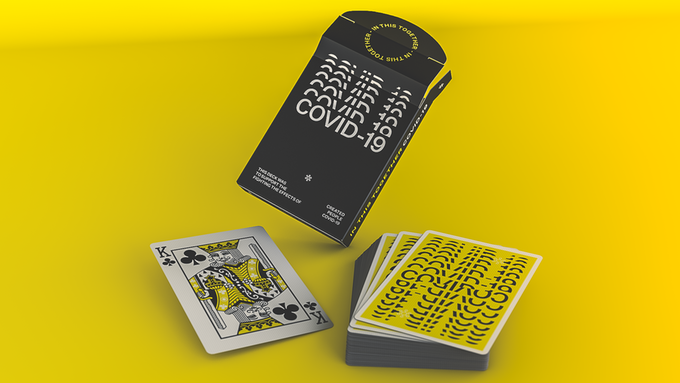 I am going to stress right here and now that this is NOT a deck mocking those affected, it is NOT a tongue-in-cheek attempt at a bit of sick publicity, nor is it cashing in on the misery of others.
Any comment sent to me suggesting this will be deleted immediately, and promptly forgotten about. 
There are bigger issues at stake here.
Every single penny that is raised from this Kickstarter campaign (once the printing costs are taken out, of course) will go to a charity or organisation that is devoted to helping victims of this pandemic. Kickstarter rules forbid Luke from actually stating that he is raising money for charity, but I am able to tell you that the proceeds will be going to various charities, not only here in the UK, but across the globe. This is hitting us all and we are indeed IN THIS TOGETHER. No one is immune, no one is guaranteed an easy time. If world leaders can get it, then any of us can. Please let's help each other.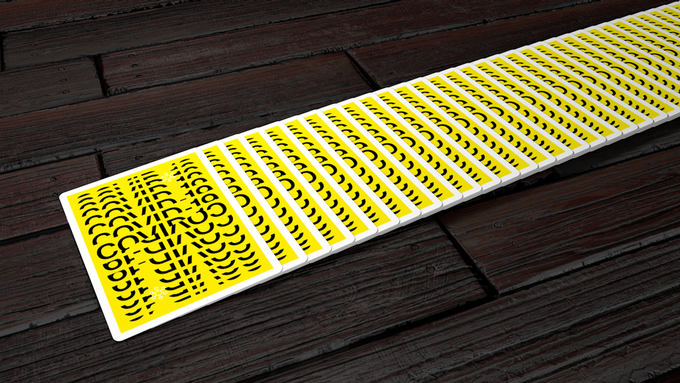 It has to be said that this is indeed a strikingly beautiful deck. Luke's previous designs have been heavily centered around Swiss-influenced typography and this deck is in keeping with that. The darkness of the black tuck box is contrasted by the bright yellow of the back and face cards, signifying the hope that if we all work together we can beat this, and come out the other side better people.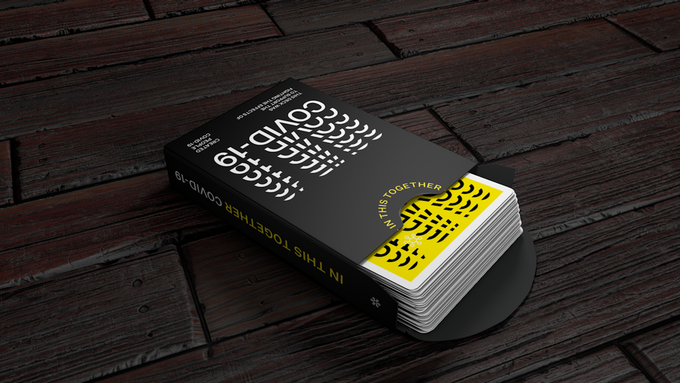 Printed by Cartamuni on slim-line stock with True Linen B9 Finish, with a two-way back design, this deck will be of interest to not only families holed up during lockdown, but also cardists and magicians as well as collectors.
If you would like to help in the fight against COVID-19, and at the same time receive a quality deck of cards designed by one of the world's top playing card designers, then please head over to the Kickstarter page and pledge for a deck or two.
There, you will also be able to read more on Luke's reasons for designing this deck, including the fact that he himself was struck down with a mild form of the virus and so has had first-hand experience with the affects of it.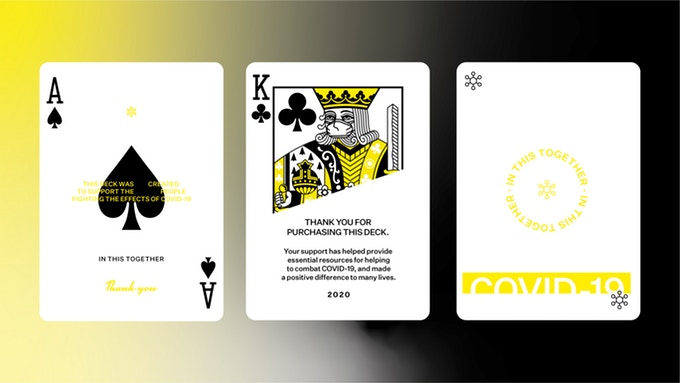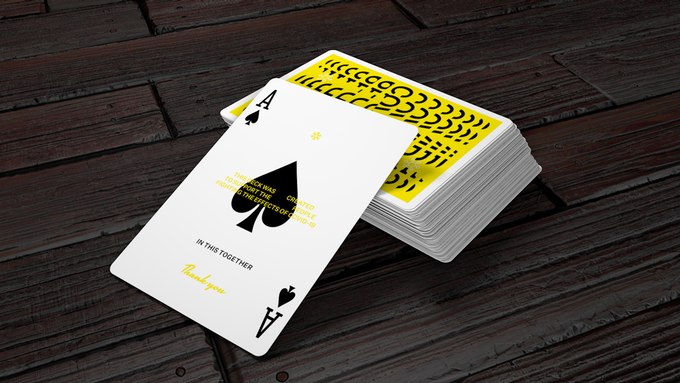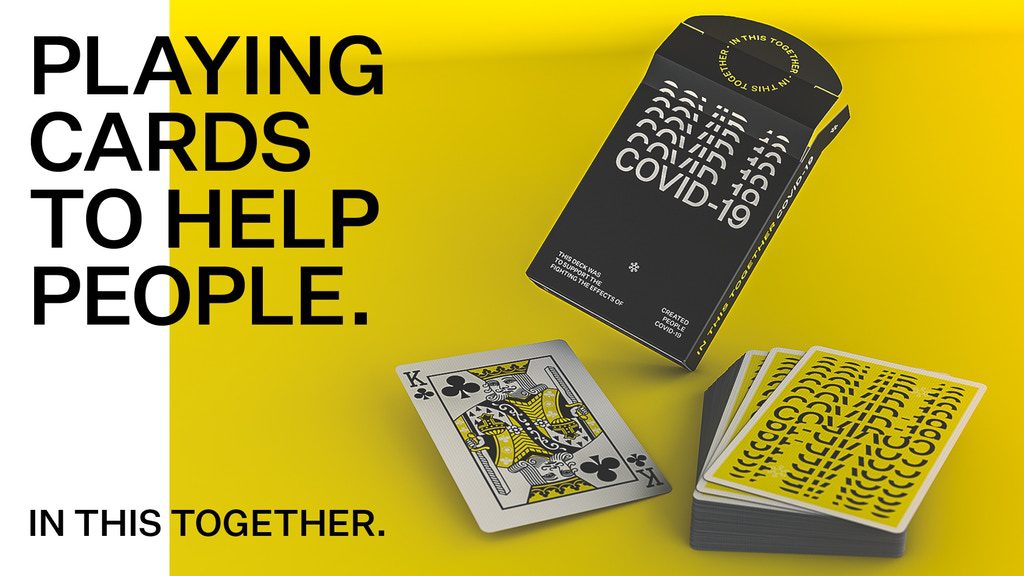 Thank you for taking the time to read this post. It's not one I've enjoyed having to write, but the time for complacency is over.
If you have any comments or questions, please use the box below. And please, please, please STAY AT HOME AND STAY SAFE.




by