by

So, you're about to get married to a beautiful Greek girl and you want to give your groomsmen something special to commemorate the occasion, what do you do? Go out and get matching 'bro' tattoos? No, of course not. You design a deck of playing cards that not only relates to their personalities, but also reflects on the heritage of your wife-to-be. You base it on the Gods and Goddesses of Ancient Greece. You launch it world-wide on Kickstarter. You don't get just anyone to print it either. You get Legends Playing Card Company to print it on top quality card stock. And you call it 'Olympus' Playing Cards. This is exactly what Tom Anderle has done. It's his first Kickstarter project, and what a deck to kick off with.
According to Greek Mythology, 12 Gods and Goddesses ruled over the Universe from Mount Olympus, headed by Zeus, the King of the Gods. Each had their own role within Olympus, and each are represented amongst the 12 court cards of this deck. The court cards are all designed from the ground up with each God or Goddess holding their associated weaponry and symbols. And in case you don't know who is who, their names are inscribed on each card.
Naturally, my favourite is Ares (I'm a Jack of Spades fan.) Ares is the Greek God of War. Though he wasn't exactly liked by the other Gods. In fact, his own parents – Zeus and Hera – despised him. Unlike Anthena – the Goddess of War and Cunning Wisdom – who was seen as a heroic warrior, Ares was seen as a coward and cruel. I personally think he was just misunderstood. I mean, imagine the pressure…. growing up with Zeus as your father…..???!
Then of course there's Dionysus. The God of… well… basically wine, and having a good time. Where was I when they were handing out application forms??? All joking aside, this is the sort of deck that would have anyone want to read up on the 'who' and the 'what' of Greek Gods and Goddesses. I can certainly say that I've learned a thing or two myself just from researching this article. For example, did you know that Pegasus, the white winged horse who adorns the Ace of Spades, is actually the child of Poseidon and none other than Medusa?? I know!! How did THAT happen???
The backs of the cards features a very intricate design incorporating a lot of recognisable Greek imagery, from Ionic columns, to the Parthenon and the 'Greek key' design. There is also a Greek key border on each of the 12 face cards, which, along with the pip cards are coloured in simple navy blue and yellow, instead of the usual black and red. It makes for a refreshing change from the norm, and the colours go well together and suit the designs. Tom uses a Greek type font on the cards, which is a nice authentic touch. The full beauty of this deck can be seen in the uncut sheet. This would definitely make for an interesting talking point in any room.
This will be a limited edition print run, so as always with Kickstarter campaigns, I would urge you to get on over to the project page and pledge your support. Not only would you be getting a great deck of quality cards, it is guaranteed to be a collectors item so makes a great addition to any collection. And as always, a brief rundown of how Kickstarter works can be found here.
---
Tom Anderle has very kindly agreed to answer a few questions for us regarding the Olympus playing cards. Over to Tom:
iCollect Playing Cards – A lot of playing card designers lately (especially on Kickstarter) aren't actually card players, cardists or magicians – they just love to design playing cards. What is the story with you?
Tom Anderle – I definitely enjoy playing poker with my friends.  After realizing it is possible to design and produce a deck of cards I decided to give it a try.  I mean how cool would it be to play with a deck of cards you designed?
iCPC – Are you a collector, and if so who is your favourite designer and what are your favourite decks?
Tom – I would not necessarily say I am a collector but when I host poker games I do enjoy taking out a new deck to play with.  I recently bought a dozen different decks from Ellusionist. Jackson Robinson has created some amazing decks that I unfortunately have missed out on.
iCPC – This is your first Kickstarter campaign. I know you're very new to the whole concept. What came first for you? Did you have the Olympus deck in the bag and Kickstarter was a good place to get funding? Or did you come across Kickstarter and it motivated you to come up with a deck to launch for funding?
Tom – I am getting married in a few months and I wanted to get each of my groomsmen a unique deck of cards that would fit their personality.  After searching around I came across all of these different Kickstarter projects.  I was absolutely blown away when I saw Jackson Robinson's Kickstarter decks.  I am bummed that I missed out on the Federal 52 deck.  All of these different decks inspired me to try and create my own.
iCPC – So, you work as a maths teacher, but you say that you've always had an interest in video editing and graphic design. Is Olympus your first playing card deck, and what inspired you to design a deck depicting the gods of Greece? Surely famous mathematicians would be more apt? Would that be too much like 'work'? ;)
Tom – Since I am a teacher I like to have some sort of summer project to keep myself occupied.  I threw around a few different ideas and eventually settled on Greek Gods and Goddesses.  I had two inspirations for the idea.  The first inspiration was a computer game.  When I was younger, I used to play the game Age of Mythology.  The game takes inspiration from the myths and legends of the Greeks, Egyptians, and Norse.  It was one of my favorite games I played as a kid.  The second inspiration has to do with the fact that I am getting married soon to a beautiful Greek girl.
Famous mathematicians never even occurred to me.  It would be interesting to have Pythagoras, Euclid, Newton, and others on a deck of cards.  I am not sure what the Queens of the deck would be though.
iCPC – How long have you been working on the deck? Is all the artwork finished or are you still altering things? How much of a perfectionist are you?
Tom – I have been working for about two months on the deck.  The artwork is pretty much finished but I am tinkering here and there.  If I can do little things to make the deck better, I will.
iCPC – There has been a bit of excitement surrounding your choice of colours for this deck – teal and yellow. Mostly it's been positive, I think I've only seen one person who didn't like it. I myself really like the colour scheme and I've commented on the project page to say so. To put paid to any more debate, why did you choose those colours, are you happy with them personally, and would you really consider changing if the project doesn't fund?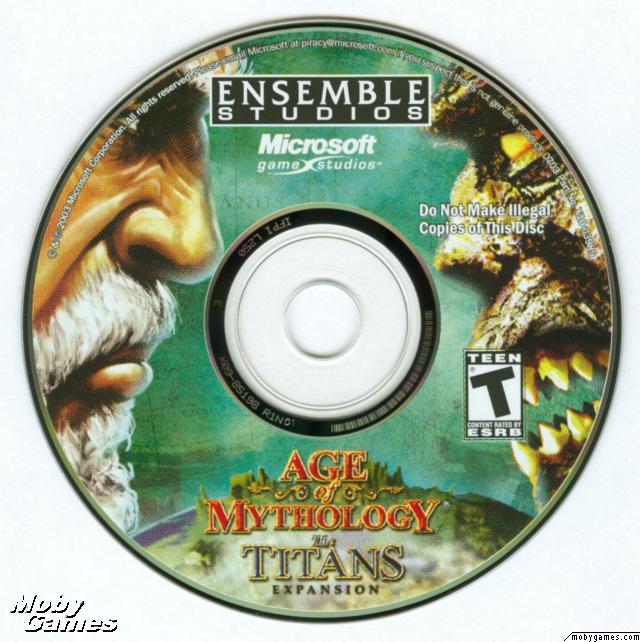 Tom – I think people either love the colors or hate them. I choose the colors based on the CD cover for the game Age of Mythology. 
I haven't seen many decks have those types of colors and I wanted to do something different.  Personally, I am happy with the colors but if the project doesn't fund, and that seems to be the reason why, then I would go back and try something different.
– Edit: This is a relaunch of the deck and, as you can see, Tom has changed the colouring to a darker blue rather than the teal. I like the dark blue. But I also liked the teal, as in this image of Dionysus – 
iCPC – So what's in store for us once the Olympus campaign is (hopefully successfully) complete? Are you working on any other playing card projects for future campaigns?
Tom – Once this campaign gets wrapped up, school will be starting back up.  I also coach so I will have my hands full.  I really enjoyed designing the cards and would love to create another one.  A whole deck on Norse Gods perhaps?  Before I settled on Greek Gods and Goddesses I thought about creating a European Monarchs deck featuring historical figures such as King Louis XIV, Marie Antoinette, King Henry VIII, etc.
---
Many thanks Tom for taking the time to answer our questions, and all the very best of luck to you on your Kickstarter campaign. Also, congratulations on your upcoming nuptials :)
---
If you'd like to get your hands on a deck or two of the Olympus playing cards, or indeed an uncut sheet, then just click on this link to be taken to the project page.
Any comments or questions? Just fill in the box below and I'll be happy to help out. Also, please feel free to share this post on your social media by clicking on any of the buttons below. Thanks for reading :)




by