by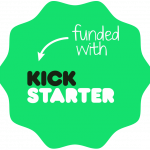 As Kickstarter becomes a more and more popular – and exciting – way for designers, cardists, magicians and card players to get their new decks out into the public arena, so too has it brought about a few problems for both project creators and backers outside of the US. Mainly the issues of distribution, and Customs Charges.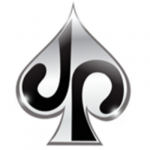 We've all read in various project's updates section, that there has been a problem with distribution or they've been let down by whoever was supposed to take control of it etc. Backers in the UK and EU have very often been left waiting and waiting and waiting for their pledges, and when they do finally receive them, they are hit with a hefty customs charge on top of the cost of the pledge and whatever postage has already been paid. It's also extremely time-consuming for project creators to have to individually post out decks all over the world. UK based JP Playing Cards are happy to offer a Fulfillment Service to any creator who would be interested in off-loading the hassle involved with the fulfillment side of their project to backers in the UK and the EU (European Union).
Speaking as a backer of a few playing card Kickstarter projects myself, this is exciting news. Customs charges on anything sent from the US into the UK or EU are based on monetary value. And so, whether we get stung for cash on our doorstep or not, depends on what value is written on that little customs form…..
So let's hear a little more about this then shall we…?
---
Paul Middleton from JP Playing Cards agreed to answer a few questions for us about this service which was first launched in early 2014.
iCollectPlayingCards – Hi Paul. Can you explain the process and how it all works?
Paul Middleton – In a nutshell, we despatch parcels and pledges to backers of Kickstarter projects. The project creator sends us a bulk shipment and we then fulfil the pledges (usually only UK and EU pledges). Those backers then benefit from (typically) quicker, more reliable delivery and no customs or import fees – as we are EU based.
iCPC – Where did the idea come from?
Paul – We realised it was a nice addition to the service we offered a year or so ago, with Kickstarter becoming such a popular route for designers to produce their own decks. Shipping and fulfilment is typically the most time consuming part of their work. For us, this step is vital – we put great value in items arriving to backers (and our customers on our own site) in perfect condition.
iCPC – This seems like a fool-proof service you are offering here – everyone's a winner. How is it going so far?
Paul – It's going well. We've fulfilled for Origins Cards, Seasons & Kings Wild so far and we've been contacted by others for future projects. Should any deck creators be interested they can drop us a line any time.

Many thanks to Paul for his time.
---
For full details of this service and it's benefits, please visit JP Playing cards website and don't forget to tell them where you heard about it :)
Please feel free to leave any comments or questions in the box below – and don't forget to use the social media buttons to share this post if you liked it :)




by