by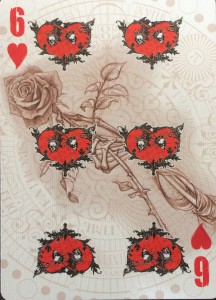 So far, almost all of my reviews have been on playing cards that I find visually stunning. I've commented on how I love the fact that playing cards in recent years have come a long way from the bog-standard court and pip cards, so that now-a-days even the 6 of Hearts is a work of art all by itself. My reason behind collecting Jokers in the first place was because I found the other cards in the deck to be 'boring' while, fingers crossed, each new deck of cards would have an exciting new Joker to add to the collection.
Taken for granted…
While I am being swept along in the beauty and designs of the new decks out there, it also has to be recognised that, heck, sometimes people just simply want to play a game of cards, so any deck will do. Even more apparent though, is the fact that there are some people who unfortunately don't have the luxury that I do to be able look at the cards or even to recognise them, let alone play a game. And to those who have, for many years, loved the enjoyment of their weekly get togethers with friends to not be able to do so anymore, due to their eyesight diminishing, is saddening and heartbreaking.
Mr William Blauvelt and his 'Notch System'
This is where Bill Blauvelt comes in. Bill is himself legally blind, but it was when his father Richard lost his sight 7 years ago that Bill got the idea to come up with a 'notch system' for playing cards so that his father could continue to take part in the game of Euchre that he so loved.
At first Bill had tried braille cards – which are readily available – but as his father is elderly he found it difficult to learn braille from scratch. Also, as many older people don't have very much sensitivity in their fingertips, braille just wasn't going to work for this particular project. Bill had to come up with a better idea. And so the notch system was born. By cutting notches along the tops and sides of the cards, the holder knows which cards they have and are able to once again enjoy a game of cards with their friends and relatives. It is a system that can be easily grasped in 10 – 15 minutes.
The decks only have 24 cards – the 9 to the Ace in each of the four suits – so wouldn't be suitable for any card game other than Euchre. But since the game is so popular in the US Midwest and in the armed forces there are sure to be people you know who could benefit from this deck.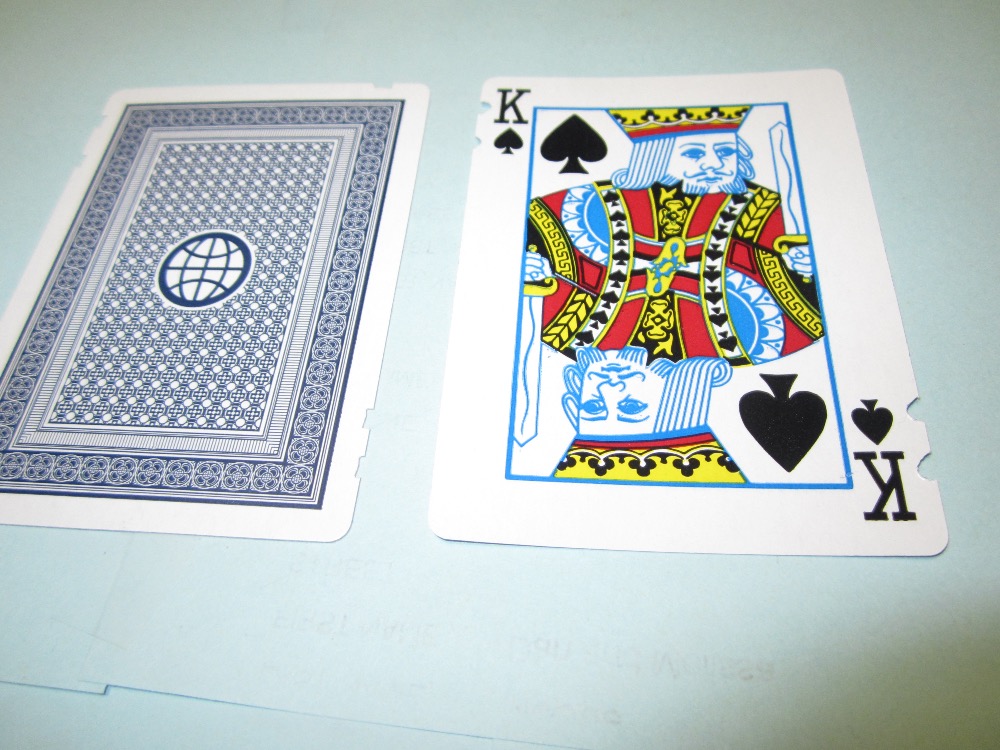 Bill's goal is not to make any money out of this for himself. No sir. He wants to have 500+ decks cut with notches to give away for FREE to visually impaired individuals or to organisations who serve the blind community. This is purely a labour of love to Bill – he himself knows the restrictions caused by visual impairment, but he also knows that his father, who is now 91, can still enjoy his card games and isn't feeling isolated.
Want to help this project…??
The cards are currently being funded on gofundme.com and Bill needs $3500 to get this project up and running. As this is purely a funding exercise, you do not receive a deck of cards – you would merely be donating to a very worthwhile cause. If on the other hand you WOULD like one of the decks, he is also selling decks on Etsy.com and the money raised there is simply pumped straight back in to making more decks.
Braille Playing Cards for Kids
As well as the Euchre cards, Bill has come up with a game of cards for visually impaired kids called Jonny the Joker. It's much the same as Old Maid but the loser is left holding the Joker. This deck uses braille as children can pick this up much more easily than the elderly can.
This is an amazingly worthy cause and I applaud Mr Bill Blauvelt for having the determination to ensure it succeeds. Any of you who are, or who know someone who is blind or visually impaired and who enjoys (or enjoyed) their card games, will recognise how this sort of deck would impact on their lives.
Please have a look at the gofundme page and pledge whatever you can afford – every little helps. Or if you'd prefer, you can always buy a deck and help spread the joy that way. Please just click on the links below. Failing this, please share this story and let's help make this a reality. Thank you.

---
Please note:- This is not an affiliate link by me. I am not benefiting financially or in any other way by this post. I merely think that this needs to be highlighted and I'm happy to use my website as a platform to promote this. Thank you.
---




by